It has been another action-packed day in Birmingham and with so much going on, here's our look at what you might have missed...
Capsey stars as England go two from two

Alice Capsey was not born the last time the Commonwealth Games were held in England but she has wasted no time in making her mark on home soil this time around.
The 17-year-old scored her maiden international 50 to help England's cricketers make it two wins from two in the T20 competition at Edgbaston, with South Africa beaten by 26 runs on Tuesday.
Capsey's 37-ball knock helped the host nation to 167-5 and it proved too many for South Africa, who were kept to 141-4 in reply.
"It is lovely to get that milestone out of the way," Capsey said. "It was more building a platform to allow myself and anyone coming in after to push on and play the brave and explosive way we want to play."
England conclude their Group B campaign against New Zealand on Thursday (6pm) and will hope to stay unbeaten heading into Saturday's semi-finals.
Kennedy assured of medal after prevailing in all-English semi

Georgina Kennedy will go for gold on Wednesday against Canadian Hollie Naughton after she beat compatriot Sarah-Jane Perry. 3-1 (11-6, 8-11, 11-5, 14-12)
It was a hard-fought contest between the fellow countrywomen and Kennedy was overcome after the win.
She said: "It's an emotional one for me, the Commonwealth Games has been my target the whole time

"I thought that was an incredible battle, I thought we both played our best squash – which is exactly what you want and why it could have gone either way.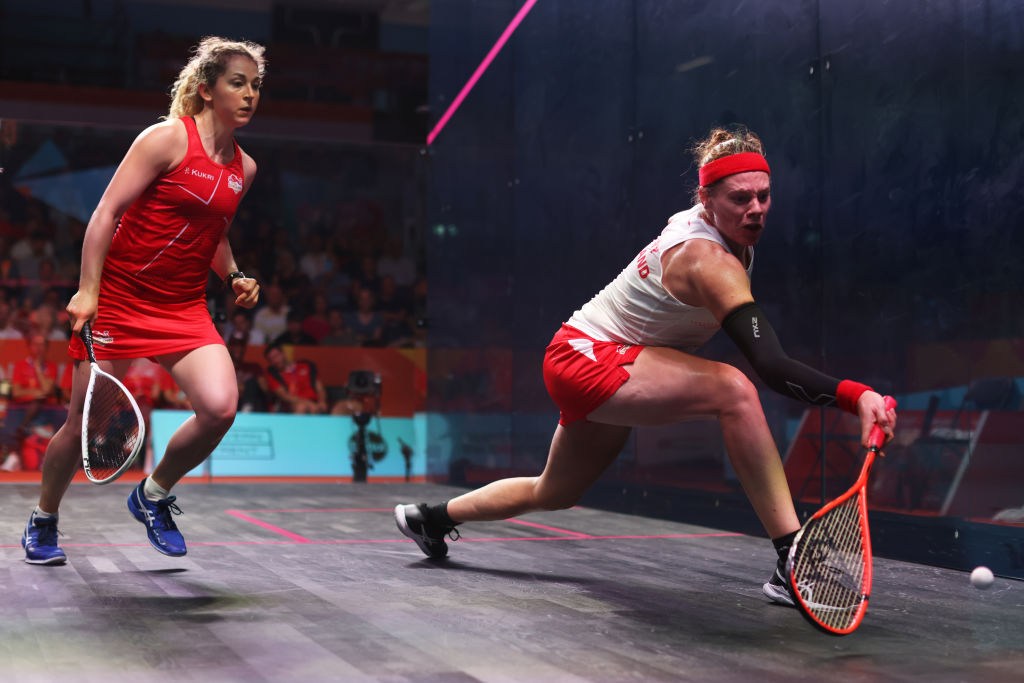 "She's such a fighter and such an amazing sportswoman; she's been a role model to me and to beat her on this stage is more than I could ever have asked for. I'm just really happy. "
Birmingham-native Perry will face off against beaten semi-finalist and New Zealander Joelle King in the bronze medal playoff tomorrow at 4:00pm in a replay of the 2018 final.
James Willstrop will battle for bronze against India's Saurav Ghosal on Wednesday after being beaten by Welsh world number two Joel Makin 3-0 (11-5, 11-5, 11-9).
Willstrop reflected that he was simply beaten by the better player on the day in front of a packed-out crowd at the University of Birmingham but revealed he was simply glad to be able to play at a home Games.
"I don't like putting limits on anything but you'd have to say it's pretty likely," said Willstrop when asked whether this would be his last Games.
"I'd have bitten your hand off four years ago just to be here.
"Being on that podium there, there's no way I would have thought I'd be getting to the semis playing against Joel four years later."
Fourth for shuttlers as Singapore prove too strong

The badminton mixed team bronze medal match was a thriller at the NEC, with England giving it their all against a talented Singapore line-up.
The opening mixed doubles rubber saw Ben Lane and Lauren Smith take on Yong Kai Terry Her and Jessica Wei Han in a fiercely-contested affair.
While the Singaporeans would triumph 2-0, they were pushed all the way by the English duo, eventually winning 21-7, 25-23.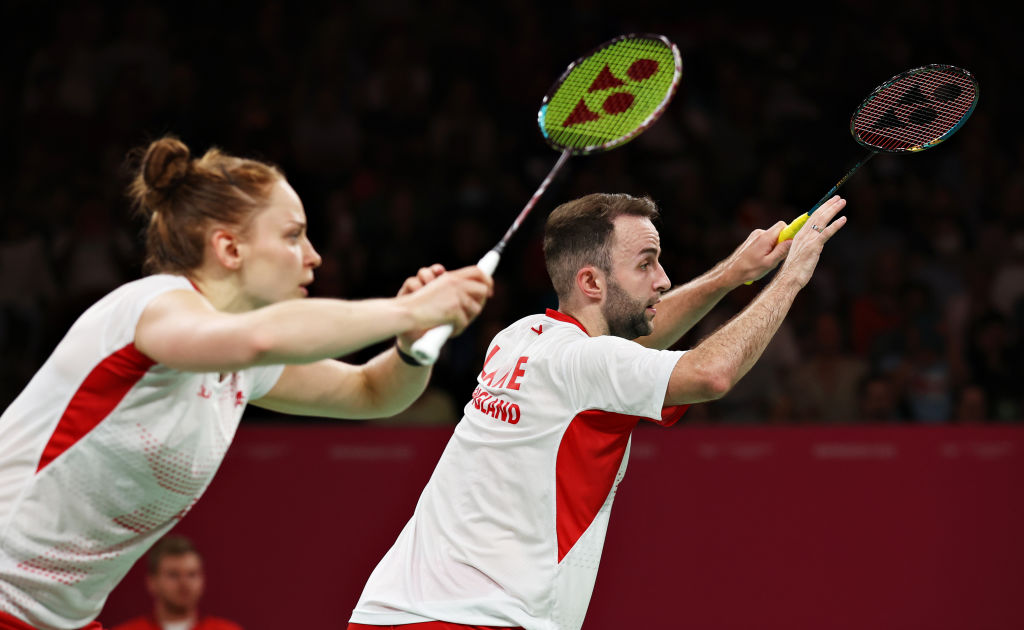 Next up, Toby Penty took the first game of his men's singles rubber 25-23 against Loh Kean Yew, who had triumphed in straight sets when the sides met in the group stage earlier this week.
But Loh hit back to take the second 21-11 and, though Penty saved four match points, the Singaporean won the decider 25-23 to put his side 2-0 up.
Those results meant 21-year-old Freya Redfearn needed to beat Yeo Jia Min to keep English hopes alive but she succumbed 21-18, 21-14 despite some wonderful rallies.
"I'm disappointed but not disheartened, this team was incredible this week in performance and character," said Smith.
The mixed team squad will now focus on their individual events across singles and doubles.
Grimson and Mumby brush Scots aside

Beach volleyball stars Jessica Grimson and Daisy Mumby made no mistake in their second Pool C match, beating Scotland's Melissa Coutts and Lynne Beattie 2-0 (21-17, 21-15).
They now sit in second place in their Pool, despite their maximum points, only behind Vanuatu on points difference.
The pair have a straight shoot-out with the Pool-toppers on Thursday evening to decide who will get the favourable quarter-final draw.
But Grimson was not impressed with their performance, saying they will have to raise their game to go deep into the knockouts.
She said: "It's good to know we can go into the last game a little bit more relaxed but we will need to step up a gear.
"We were not remotely happy with our game. We were sadly 40% there and I think we will get it in the neck from our coach.
"We had a good game plan but we didn't execute it. We had 16 aces in our latest game and we've just made 12 errors."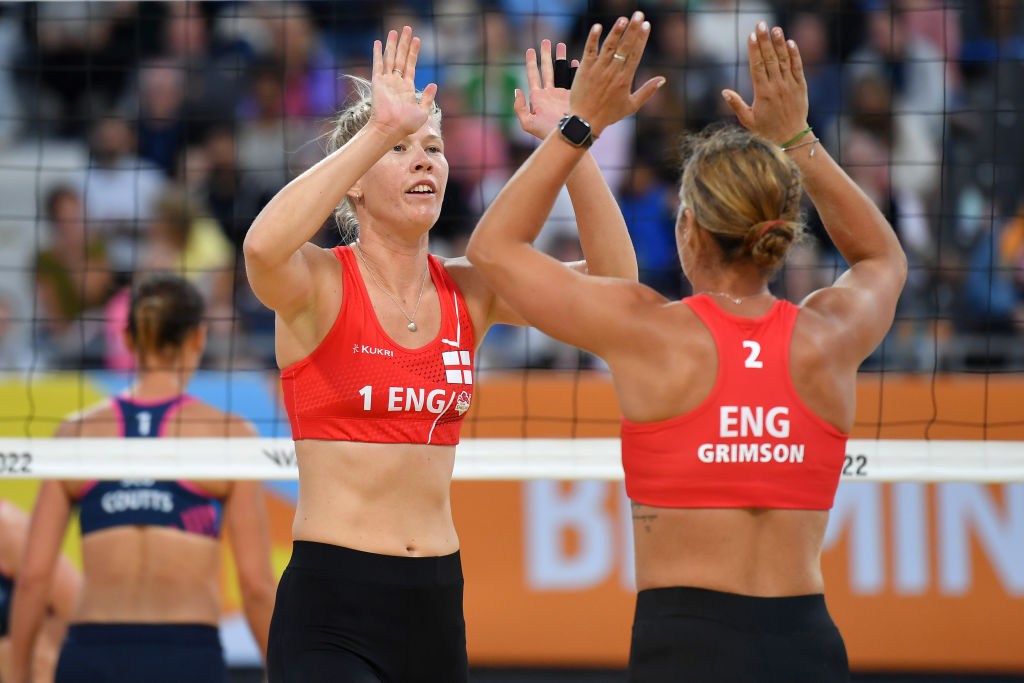 Alawode reflects on personal best

Deborah Alawode prepared for a step up in weight class with a personal best in the women's 76kg weightlifting, narrowly missing out on a medal.
Alawode backed up her 93kg snatch with 119kg in the clean & jerk to finish fourth, three kilograms off a podium place.
She will now move into the 81kg category with an eye on an Olympic place in Paris and said: "It feels amazing. I've got family and friends watching, a lot of whom haven't watched me lift before or even been to a weightlifting competition.
"I can't complain with four out of six lifts and a PB."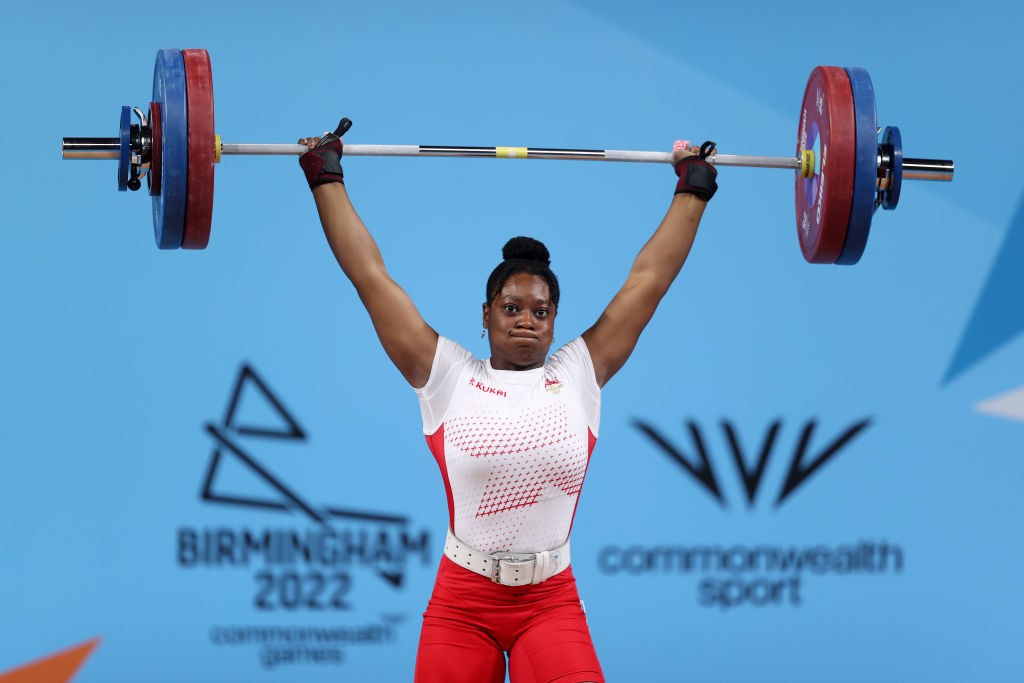 KJT leads heptathlon after day one

Katarina Johnson-Thompson is in good shape after day one of the heptathlon, sitting first with a lead of 109 points over Northern Ireland's Kate O'Connor.
And after a difficult year in which she withdrew midway through the Olympics and was off the pace at last month's World Championships, the 29-year-old was not getting carried away.
She said: "It's hard to be confident when my results have happened over the last year. I'm confident in myself that I'm enjoying it and happy and am going to get solid performances out. That's all I can do. I'm more confident post day one than I was going into it.
"I think in 2018 this competition was the pathway to winning global medals and hopefully this can be it again, my transition back."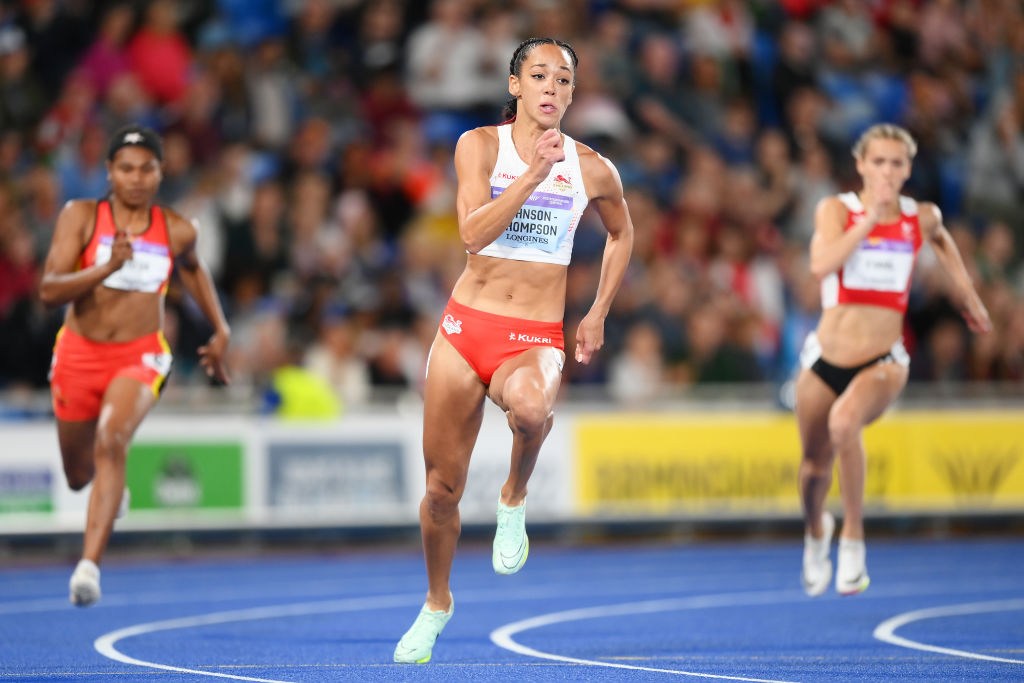 Royalty in attendance as England defeat India
The Duke and Duchess of Cambridge accompanied Princess Charlotte to watch the women's hockey team beat India 3-1 to maintain their 100% record in Pool A.
Their third win of the Games was their most impressive to date, taking a 3-0 lead through Giselle Ansley, Tess Howard and Hannah Martin before Vandana Katariya removed a shade of gloss from the scoreline in the dying seconds.
They face fourth-place Wales on Thursday where anything but a loss would confirm top spot in their Pool.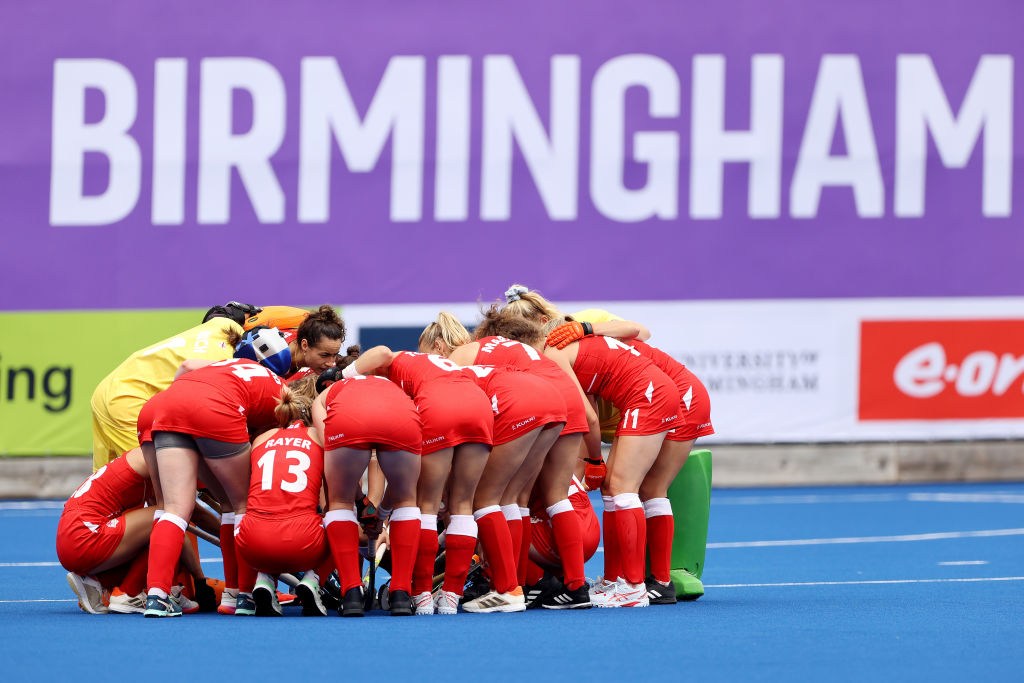 Hollie Pearne-Webb thought the challenge India posed will stand them in good stead for the crunch games to come.
She said: "Three points, nine from nine, first time we've ever won three consecutive first opening Commonwealth Games matches as an England team.
"Today we had some defending to do which I think was a good thing for us – we haven't had to do too much of that in the first two games.
"We wanted to keep a clean sheet, it's the first goal we've conceded this tournament. Maddie was brilliant in goal and we don't want her to do much but it's probably a good thing ahead of Wales."