Team England has secured its most successful Games at Birmingham 2022 with a record-breaking medal haul of 176, including 57 gold.
The medal rush started on day one when Alex Yee crossed the line to take gold in the men's triathlon. Since then, Team England's athletes excelled across the board and picked up medals, on land, water, sand, wheels, beams, rings, and varied apparatus all over Birmingham and beyond.
Delicious Orie boxed his way to gold to win Team England's 166th medal as history was made for Team England with their most successful home Games ever – a record set in Manchester in 2002. An England 1-2 the mixed diving on the final day secured our highest medal haul with 17-year-old Andrea Spendolini-Sirieix taking home her second gold of the Games.
Let's have a look back over the story of an incredibly successful campaign of 427 Team England athletes competing on home soil as they endeavoured to 'Bring It Home'.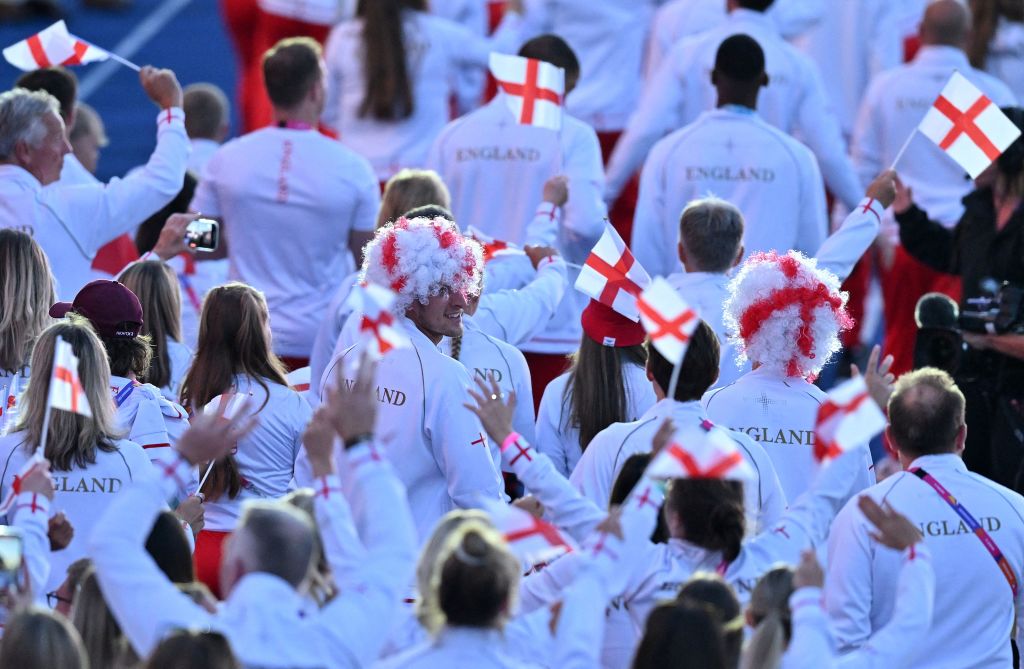 3x3 Running Basketball/3x3 Wheelchair Basketball
For the first time 3x3 Running Basketball and 3x3 Wheelchair Basketball joined the Commonwealth Games roster. Both promised high-octane activity, incredible skill, and party vibes from start to finish. The inaugural 3x3 competition at the Commonwealth Games saw Team England's men and women on the podium in both disciplines.
In the running basketball, Birmingham born Myles Hesson sunk a dramatic two-point shot to seal gold in overtime for Team England in the men's 3x3 basketball in what was a perfect finish appropriate of the festival site at Smithfields. There was further medal success for Team England's women as they took silver – only a last second lay-up from Australian Sarah Te-Biasu denying them overtime in their gold-medal match. In the Wheelchair Basketball bronze medal matches, the men scored 21 points to see off Malaysia while the women beat Scotland to secure their own bronze medal.
Athletics and Para-Athletics
In front of a 30,000 strong crowd at the newly refurbished Alexander Stadium, Team England picked up a host of medals.
Katarina Johnson-Thompson, despite recent injury woes, successfully defended her Commonwealth Games Heptathlon. A season's best of 6377pts was enough to give Johnson-Thompson the title with team-mate Jade O'Dowda finishing third (6212 pts). Nick Miller also successfully defended his title from the Gold Coast in the Men's Hammer, a fourth-round throw of 76.43m was enough to earn the 29-year-old another gold medal.
In an extensive para-athletics programme, seven-time Paralympic champion Hannah Cockcroft OBE won her first Commonwealth Games title in the T33/34 100m as part of an English 1-2-3. It was the only gold missing from her collection and will now nestle alongside her World and Paralympic titles. Cockcroft set a new Games record (16.84s) ahead of Karé Adenegan and Fabienne André while there were also golds for Nathan Maguire (T53/54 1500m) and Emmanuel Oyinbo-Coker (T45-47 100m). Elsewhere on the track, there were silver medals for Keely Hodgkinson in the Women's 800m, Zharnel Hughes in the 200m and Adam Hague in the Pole Vault. Earlier in the Games, Johnboy Smith took gold in the Wheelchair Marathon with team-mate Simon Lawson claiming bronze while in the women's event Eden Rainbow-Cooper earned silver.
When it came to the final day of action, the relays were the hot talking point of the day. England's 4x100m Men's team of Ojie Edoburun, Jona Efoloko, Zharnel Hughes and Nethaneel Mitchell-Blake successfully defended the title from the Gold Coast while the women's quartet of Asha Phillip, Daryll Neita, Imani Lansiquot and Bianca Williams came away with the silver. There was also silverware in the Women's 400m with Victoria Ohuruogu taking silver and Jodie Williams bronze. Team England topped the table in the para events with four gold, five silver and four bronze medals.
Badminton
Marcus Ellis and Lauren Smith made it through to their second consecutive Commonwealth Mixed Doubles Final finishing with a silver against Singapore. It was no time to rest for Lauren Smith who then headed back onto the court for the Women's Doubles on the final afternoon of action bringing home another silver alongside Chloe Birch.
Sean Vendy (on his Commonwealth debut) and Ben Lane beat the number one seeds Malaysia to reach the Men's Doubles gold medal match and went home with a silver.
Plaudits also go to Freya Redfearn who made it to the Women's Singles round of 16 on her Commonwealth debut. Elsewhere, Callum Hemming and Jess Pugh made it through to the quarter-finals of the Mixed Doubles and Toby Penty made it to the Men's Singles quarter-finals.
Diving
Team England made a splash in diving with their most successful ever Commonwealth Games in the sport seeing them win six golds and 16 medals in total.
Opening Ceremony flagbearer Jack Laugher continued to write his name into the record books as he won the 1m Springboard title and 3m Synchro bronze. Jack has secured a podium place in every one of his last nine Commonwealth events across three Games. That aforementioned bronze came in an all-England podium led by Daniel Goodfellow, with Jordan Houlden in the silver medal spot as he added to his 1m Springboard bronze.
Amy Rollinson impressed too in the respective Women's 1m Springboard for a bronze of her own. Andrea Spendolini-Sirieix meanwhile stunned the crowds with her final round effort in the Women's 10m Platform receiving straight 9.0's to be crowned champion in her debut Games, with Lois Toulson to her side on the podium in silver. Synchro silver followed for the 17-year-old in partnership with Eden Cheng, as Emily Martin and Robyn Birch celebrated bronze.
Olympic champion Matty Lee opened up his Commonwealth Games record with gold in tandem with Gold Coast Men's 10m Synchro silver medallist Noah Williams in their first season as a partnership, before producing a fightback for bronze in the platform individual contest.
Rounding out the medals, Williams and Spendolini-Sirieix served up a spectacular curtain call showdown versus Toulson and Kyle Kothari in five rounds of Mixed 10m Synchro final to take a Team England 1-2 at the end of eleven straight days of aquatics action at the Sandwell Aquatic Centre.
Swimming and Para Swimming
Tom Dean aka "The SubmaDean" followed up his double Olympic triumph at Tokyo 2020 by making history in Birmingham, becoming the first Home Nations athlete to win seven medals at a single Commonwealth Games. After a brilliant and busy competition, Tom had six silvers to his name - across the 200m Freestyle, 200m Individual Medley and four relays - ahead of the Men's 4x100m Medley Relay on the final night of the Swimming programme. In that, he teamed up with Brodie Williams, James Wilby and James Guy to pull off a stunning victory, with Dean himself holding at bay Australia's Kyle Chalmers in the final metres of a titanic centre-lane clash.
Maisie Summers-Newton and Grace Harvey secured a brilliant gold-silver combo in the Women's SB6 100m Breaststroke, with Alice Tai providing one of the most emotional podium moments of the meet after her gold in the Women's S9 100m Backstroke. Adam Peaty, meanwhile, completed his incredible career 'gold slam' by powering to the Men's 50m Breaststroke title - the only senior international title that had previously eluded him - after James Wilby had sealed an incredible victory in the 100m event.
And then there was Ben Proud, following up his World Championship crown in the 50m Freestyle from a few weeks before to do the 50m Freestyle-50m Butterfly double in Birmingham. He now has Commonwealth 50m Freestyle titles from Glasgow, Gold Coast and Birmingham. The Team England Swimmers matched their best-ever medal tally of 32, thanks in part to podium placings being secured in every single one of the seven relays on offer.
Beach Volleyball
With incredible performances by players, the court at Smithfield proved one of the hot tickets of this year's Games. Twins Javier and Joaquin Bello claimed England's first ever beach volleyball medal at a Commonwealth Games with a superb performance to take the bronze medal. Having narrowly missed out on a spot in the final the previous day, the Bello bros were roared to the podium by the incredible crowd in the "Bellodrome." The home support and incredible atmosphere was enough to spur the pair on to a comfortable win vs Rwanda. Daisy Mumby and Jess Grimson also impressed in the women's competition. Despite only recently linking up as a duo the new pair reached the quarter final stage where they lost to New Zealand. The pair have a huge future ahead of them and proved that, even though beaches in England can be cold and rainy, the Beach Volleyball can really heat up.
Boxing
Team England brought 14 boxers to Birmingham, with the group consisting of 8 men and 6 women. Of that group, 8 will return home with medals.
Leamington Spa's Lewis Williams and Russian-born, Delicious Orie, who began his boxing career in Birmingham's Jewellery Quarter gym at 19 years old, won the team's two gold medals in their respective heavyweight (92kg) and super-heavyweight (92+kg) divisions.
Three other boxers reached the finals and won silver at the NEC Arena: minimumweight Demie-Jade Resztan, flyweight Kiaran MacDonald and lightweight Gemma Richardson. The remaining bronze medallists were flyweight Savannah Stubley in her first major competiiton, middleweight Lewis Richardson and light-heavyweight Aaron Bowen.
Cricket
England finished in fourth position after losing to New Zealand England's in the bronze medal match. Having come through top of their group beating Sri Lanka and South Africa before battering New Zealand, they looked strong going into the knockout round. Notably Katherine Brunt earned her 100th T20I Cap in England's first game and then took a wicket with the first ball of the match. Other standout moments of the tournament included 17-year-old Alice Capsey scoring her maiden half century. The home favourites then fell four runs short against India in the semi-final in front of a sold-out Edgbaston. Captain Heather Knight was unable to take to the pitch due to an injury so it was down to Nat Sciver to head the team throughout the tournament. In the bronze medal game, she won the toss and England chose to bat. However, New Zealand chased down the target of 111 within 12 overs.
Cycling – Road, Mountain Bike and Track/Para Track
Team England's Cycling programme opened with a bang on day one of racing with four medals won in the team events. Laura Kenny led the Women's Team Pursuit squad to a bronze medal, while the Men's Team Pursuit squad took home silver.
It was a second silver for the Men's Sprint Team and an unexpected but welcome bronze medal for the new Men's Tandem B pairing, Steve Bate and Chris Latham in the 1000m Time Trial, rounding off day one.
More medal success came for the para track athletes in the Women's Tandem B 1000m Time Trial, where they took the silver. Sophie Capewell delivered an incredible performance across the four days of Track Sprint events, taking home a bronze medal in the Sprint and a sensational silver medal in the Keirin. Sophie dedicated both medals to her father, who sadly passed away last year, saying "I just feel like he's with me. That was for him - everything's for him."
The final day of racing saw Ollie Wood add another medal to his collection, taking the bronze with a dominant performance in the Men's 40km Points Race. Dame Laura Kenny won Cycling's first gold of the Games, with an inspiring performance in the Women's 10km Scratch race.
As competition moved to the Mountain Biking at the beautiful Cannock Chase, the medals continued with a pitch-perfect performance from Evie Richards, which saw her take the gold medal in the women's race. The Time Trial brought success for two young athletes, with Anna Henderson and Fred Wright both winning the silver medal in their respective races, after putting down speedy times. The final day of racing took us to Warwick, where both men's and women's teams competed in the Road Races, over a scenic course. Both teams put in stellar performances, particular Anna Henderson for the women, while the English men dominated their race throughout but unfortunately couldn't gain a podium place.
Gymnastics
In Gymnastics Team England enjoyed an historic Games. In the Artistic Gymnastics events, the Gymnasts claimed an incredible ten gold medals including both team titles. Closing Ceremony flagbearer Jake Jarman was the breakout star claiming a record breaking four gold in the men's competition in his multi-sport debut whilst Courtney Tulloch, Alice Kinsella and Georgia-Mae Fenton defended titles won on Gold Coast and local hero Joe Fraser claimed the parallel and high bar titles.
The success continued in the rhythmic gymnastics with the England team winning bronze matching their best result from 1994 and Marfa Ekimova winning an incredible all-around gold medal – England's best rhythmic gymnastics performance ever.
Hockey
It was ecstasy for the women's team who took him the title for the first time in history. After coming through the group stages unbeaten they faced New Zealand in the semi-finals. When the clock struck 60 minutes, neither team had managed to get on the scoresheet, and it was into the dreaded penalties. With the best goalie in the world, Maddie 'The Wall' Hinch New Zealand failed to get past her, and England reached the final having won the shoot-out 2-0.
In the final, they faced the old foe, Australia and came storming out of the traps to take a 2-0 lead in the first half. They kept the Aussies at bay and, although the team in green and gold managed a last grasp goal, it wasn't enough to stop the home team who were roared to gold by a sold-out crowd in the Birmingham sunshine.
For the men's side, having gone 2-0 up, they were unable to hold of an incredible fight back from the Australian Hockeyroos and were defeated 3-2. They then faced South Africa in the bronze medal match on the final day of action. A high-scoring game saw the home side roared to victory winning 6-3. A notable mention goes to Brendan Creed who was injured during the tournament but remained as England's biggest supporter cheering on his teammates and remaining a huge part of the squad effort. Phil Roper also came away with an incredible eight goals from the tournament.
Judo
The three-day Judo bonanza kicked off with Team England success in the form of a gold medal for Ashley McKenzie who came out on top in an all-English final against Sam Hall in the 60kg competition. These were backed up by a further three medals on the opening day. Acelya Toprak also took home a silver medal after losing her Women's 57kg final to Canadian Christa Deguchi. rounding off the medals in judo, Amy Platten won her bronze medal match over Malawi's Harriet Bonface in the 48kg. Day two proved just as fruitful with a raft of medals again won by English Judokas. Hometown hero Daniel Powell won his maiden senior international title when he took gold in a gruelling final to win the Men's -73kg category.
There was also gold for Lachlan Moorhead who won by ippon in the -81kg category. For Gemma Howell it was silver, but a celebration of growth after she initially planned to quit the sport six years ago. Kelly Petersen-Pollard and Katie-Jemima Yeats-Brown both took bronze by ippon in their -70kg bouts, defeating Nigeria's Joy Oluchi Asonye and Northern Ireland's Rachael Hawkes respectively.
The final day of action brought another flourish of silverware. Three-time British champion Jamal Petgrave got the ball rolling with gold in a scrappy -90kg final while Emma Reid also claimed gold by beating "idol" Natalie Powell in front of a packed-out Coventry Arena. She produced the performance of her life and was roared to victory by adoring fans.
Lawn bowls/Para Lawn Bowls
It was a hugely successful campaign at Leamington Spa's Victoria Park and some thrilling games saw Team England leave the plush lawn with six medals including two gold, two silver and two bronze. Gold went to both the Men's and Women's Triples while both sets of Pairs came out with silver. The men lost a tantalisingly close final to Wales and the women's duo of Amy Pharoah and Sophie Tolloch fell to Australia 19-18 in an extra end. Bronze went to the Men's Fours and also the Men's Para Pairs B6-B8. The celebration of success was incredible in the sunshine, but the loudest applause of the week went to guide dog James when he was lovingly festooned with a bronze medal.
Netball
Defending champions England finished fourth overall after falling to Australia in the semi-final and then New Zealand in the bronze medal match. It was an emotional scene as both Stacey Francis-Bayman and Eboni Usoro-Brown retired after the bronze medal match but the pair were roared on by their adoring fans and Jess Thirlby ensured that both were on the court for the final moments of the game.
Their teammates also gave them a guard of honour as they left the court in the red dress for the final time. The squad featured five Commonwealth Games debutants in Imogen Allison, Eleanor Cardwell, Sophie Drakeford-Lewis, Layla Guscoth and Laura Malcolm and all played their part. Imo Allison's interceptions will go down in Commonwealth netball history while the shooting percentages of Eleanor Cardwell are something of which any shooter would be proud.
This was also a first Commonwealth Games for head coach, Jess Thirlby, while for Geva Mentor this was a sixth - a record in world Netball - and she was recognised for her achievement by given the honour of reading the athlete oath at the Opening Ceremony.
Weightlifting and Para Powerlifting
In Weightlifting and Para Powerlifting, a medal haul of four golds, three silver and one bronze makes Birmingham 2022 Team England's most successful Games in the sport since 1990. Flagbearer Emily Campbell's personality and strength drew crowds in their thousands to the sell-out venue. Upon winning gold, she roared "COME ON BIRMINGHAM" before she two-stepped off the podium and swung her belt around her head. To win gold, Emily not only had to lift an overall PB but also secured three Games records.
Fraer Morrow won a bronze in the Women's 55kg class, capturing England's first medal of the competition against strong opposition from India and Nigeria. England's first medal was swiftly followed by a silver medal winning performance from ex-judo player Jess Gordon-Brown in the Women's 59kg category who showed her athleticism not only to secure the medal but also with a back flip to celebrate.
The first gold medal for the team came from Men's 81kg lifter Chris Murray, in a performance which required personal bests and Games records to win an incredibly competitive group. The 23-year-old brings a two-decade drought to an end as he becomes the first British male to win a gold medal since Manchester 2002. Sarah Davies maintained the team's medal winning momentum in the Women's 71kg category, bringing home a second gold medal for that day and recording more Games records and personal bests in the process. All team members finished inside the top six and recorded numerous personal bests and British records in the process with several athletes securing hard earned 4th place finishes against strong competition from other leading Commonwealth nations.
Olivia Broome and Zoe Newson were first up for the Para Powerlifting discipline. In a close contest between the 2 English athletes Broome bagged silver recording three excellent lifts but couldn't best Newson who confidently secured the gold medal in the Women's Lightweight division, making England the only country other than Nigeria to have won a gold medal in the history of the competition. Mark Swan went on to win a silver medal in the Men's Lightweight division, recording an enormous personal best and becoming only the 3rd British male ever to bench press more than 200kg.
Squash
The stand-out story from the glass courts was undoubtedly that of Gina Kennedy who, on her Games debut, became the first English woman to win the Women's Singles title. She was joined on the podium by Birmingham-born Sarah-Jane Perry who, after losing to Kennedy in the semi-final, fought back to win her bronze medal match.
In the Mixed Doubles, Alison Waters and Adrian Waller came away with a hard-fought silver. Waters bagged another silver when she and Perry lost out to New Zealand in the gold medal match. The last action came in the Men's Doubles which was an all-England affair. It was James Willstrop and Declan James who came out on top in a hard-fought home final. Sell-out squash crowds were entertained by tantalising match-play and phenomenal displays of talent, fitness, and racquet skills the sport so often brings.
Rugby Sevens
Both the men and women's team lost games on the opening day to scupper any real chance of them progressing through to the medal matches.
Table Tennis/Para Table Tennis
The first medal of the Games in Table Tennis was a Men's Team bronze. After a narrow defeat to Singapore in the semi-finals, the squad of Liam Pitchford, Paul Drinkhall, Tom Jarvis and Sam Walker dominated Nigeria to win 3-0 in the bronze medal match.
The para players joined the fray as the Singles competitions started, and it was Jack Hunter-Spivey who provided a golden glow by topping the podium in the Men's Class 3-5 Singles, defeating a Nigerian opponent. Ross Wilson was next on the podium, also defeating a Nigerian opponent in a thrilling five-set match to take bronze in the Men's Class 8-10 Singles.
In the Doubles competition, Tom Jarvis and Charlotte Bardsley provided one of the big shocks of the competition, knocking out the second seeds from Singapore in the second round of the Mixed Doubles. The pair made an incredible comeback and got the fans out of their seats when they came from 2-0 down to win 3-2.
Liam Pitchford and Paul Drinkhall bagged gold, beating Indian opponents to become the first pair in Games history to defend their Men's Doubles title. Pitchford also became the first English player to reach a singles gold medal match at the Commonwealth Games and ended the tournament with silver. Paul Drinkhall was in the bronze medal match and narrowly missed out on a podium spot.
Triathlon/Para Triathlon
Kick-starting the Team England medal count on the opening day, Alex Yee and Georgia Taylor-Brown delivered Team England a Gold and Silver apiece, before bookending a dominant Mixed Relay title winning team on Sunday 31st July alongside Sophie Coldwell and Sam Dickinson to a rapturous support around Sutton Park.
Katie Crowhurst and guide Jessica Fullagar proved to be the surprise package in the Women's PTVI Para Triathlon. Having only taken up the sport a year and a half ago, 18-year-old Crowhurst was racing with Fullagar as her guide for the just second time as they became Commonwealth Champions. But it just proves that when it's meant to be, it's meant to be and these two have clicked instantly. Victory for Dave Ellis and Guide Luke Pollard in the Men's PTVI event meant Team England took four out of five Triathlon golds on offer, with the duo deservedly having their opportunity to lift the finishing tape at a major Games less than a year on from the heartbreak of a bike mechanical ending their race at Tokyo 2020.
Katie Crowhurst and guide Jessica Fullagar won gold in PTVI Women's race. Katie went into lockdown as a para swimmer and came out a para triathlete after training in the road and taking up open water swimming when pools were closed. Not being able to swim in a pool meant she had to get creative so picked up cycling and running to stay fit alongside open water swimming. She only did her first race in 2021 where she competed in the World Championships in November where she finished 6th. It was a real baptism of fire after she was selected for Birmingham in March and only joined up with her guide Jess was selected in June. The pair then won the British Championships together in their first race and Commonwealth gold in their second. Not a bad start for a new pairing.
Wrestling
Wrestling returned to the Commonwealth Games after making its debut in 2018. Four years ago it was bronze for Georgina Nelthorpe and after waiting all that time to defend her position, she again bagged a spot on the podium winning her bronze medal match against Sierra Leone's Madusu Koroma in just 23 seconds. Bronze also went to Mandhir Kooner in the Men's Freestyle 125kg and George Ramm in the Freestyle 65kg. For Ramm, it was a fairy-tale ending as he immediately announced his retirement from the sport saying: "I'm done now, I'm finished. I'm retired, that was the last one.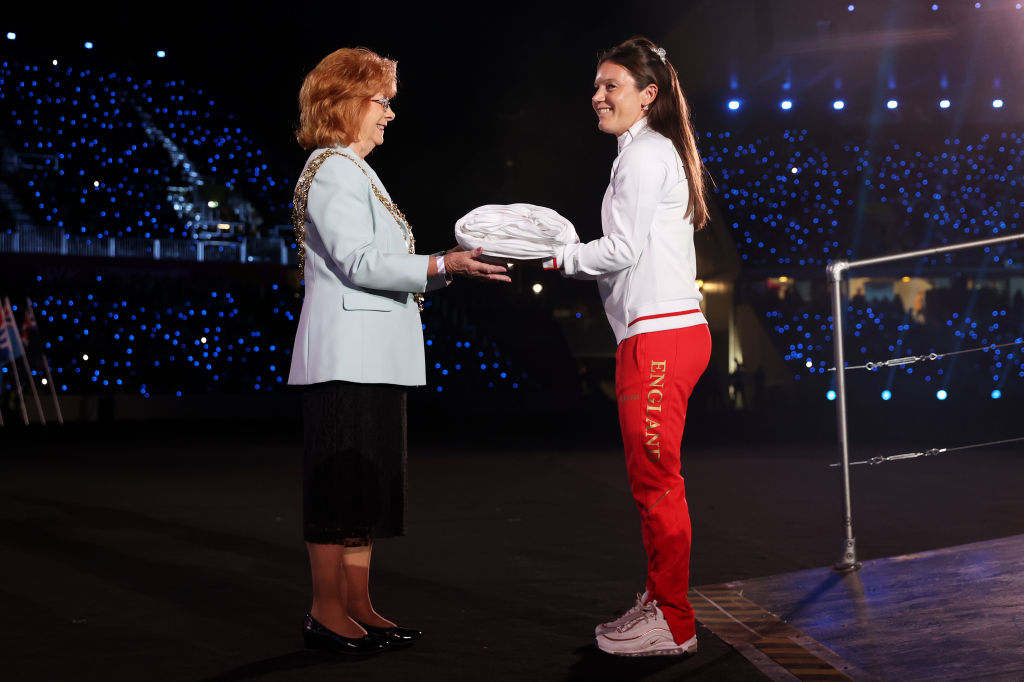 So the sun sets on a 11 days of thrilling competition in Birmingham. Team England athletes from all over have competed to the best of their abilities and surpassed any expectations. It's been quite the display of talent and we can now all start counting down until the excitement kicks off again in Victoria in 2026. We're counting down the days already.