When Jess Grimson and Maia Bouchier went to the 2022 Commonwealth Games with Team England as part of separate sporting squads, they never expected to find love.
Jess, 32, is a two-time Commonwealth Games beach volleyball athlete, having represented Team England at the 2018 and 2022 Games, whilst cricketer Maia, 24, made her debut in Birmingham.
After bumping into each other in the athlete's village, an unlikely friendship began. Almost a year on, that has now blossomed into a loving relationship.
Maia: We were in the same hotel in Birmingham, as the beach volleyball athletes and cricketers were all staying together so we were bound to bump into each other at some point. We first chatted at the end of the Opening Ceremony and I tagged her in a post on Instagram, which she wasn't actually featuring in, and she messaged me from there.
Jess: The rest is history. That kicked things off in terms of conversation and then we went for a coffee.
Maia has been openly gay since she was a teenager, a heartfelt conversation with her brother sticking in her mind as the moment she accepted who she is.
Jess, however, had only dated men prior to the Birmingham Games. Her interest in Maia opened her up to a side of herself she never knew existed.
Maia: I was just interested in Jess. I didn't know anything about beach volleyball so I was interested in her sport and watching her play. She's the best volleyball player I've ever seen! I've always been in girls' teams growing up and I think that experience opened me up in my sexuality. You see how it is today, I'm part of the England team and it's such a welcoming atmosphere, so my experiences of being comfortable with my sexuality have been quite nice.
I will never forget my brother talking to me about it and making me feel it is normal. I was about 15 at the time and I was quite curious, looking things up and looking at cute couple videos. I was hiding it from my family at the time but my brother borrowed my computer and obviously saw, so he just asked whether I was gay or exploring my sexuality. I wasn't sure at the time but he just told me that it was completely normal, he had a lot of friends who were part of the LGBTQ+ community and he just made it seem really normal, which it is.
Jess: Maia was very interesting when I first met her. She asked me a lot of questions and it escalated from there, really. This all started because we were just taking an interest in another Team England athlete.
But my sexuality journey is different to hers. Prior to Birmingham, I had only dated guys and had never been attracted to females, which meant that even when we met, the intentions were a little bit different. After a few days she asked if I was gay and I said 'no'. As we became better friends and things changed, I think my exact words to her became: 'you interest me'.
I got on really well with her, and then it became more of a 'thing' after the Games when she came to see me in Bournemouth. When she asked me if she could come, I started typing out a message that said 'no' but then decided to let her.
Now in her first same-sex relationship, Jess, is a stout believer in putting her happiness first and making sure she is comfortable in who she is.
A sentiment that Maia echoes as she aims to shine a light on inclusive relationships in sport.
Jess: For me, visibility is important because sometimes it's not obvious. If you go through all the LGBTQ+ terms, there isn't really a letter for me. I haven't really spoken about it before and it's still quite new to me but that is what makes it more important to talk about. It's not black and white, and it doesn't always look the same for everybody. There are fewer assumptions now among these new generations and it's about being comfortable in who you are.
I was nervous at the start when Maia would come to watch me play and want to hold my hand but my friends and family have been so supportive. I'm happy, safe and comfortable, which Maia has helped with. She's been very patient with me and not forced anything.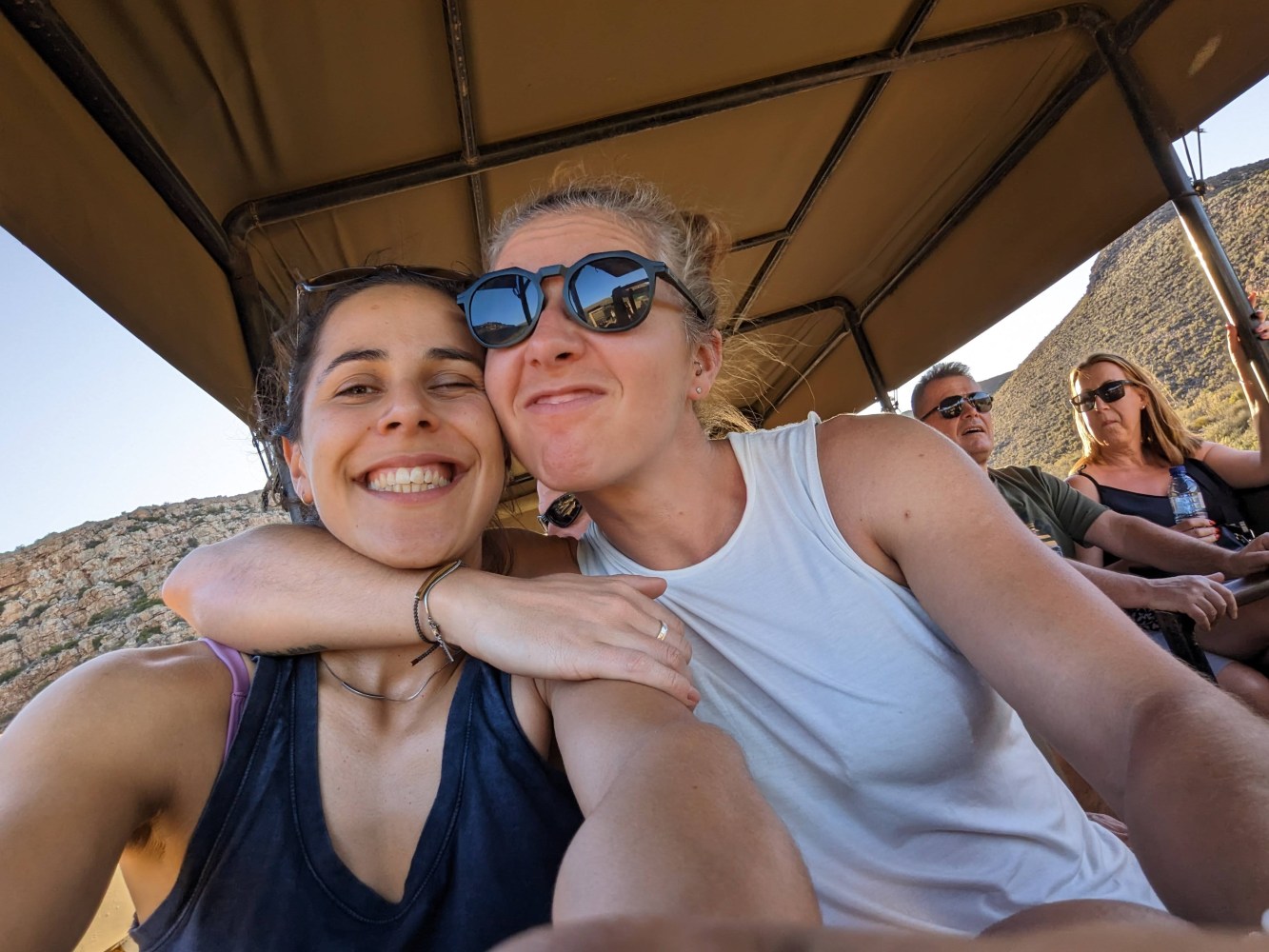 Maia: It's like Jess said, her family asking her if she's happy. Yes, we are and that's all that matters. We need to highlight inclusive relationships but that is the question that's important to everyone, whatever relationship you're in. Cricket is now becoming a sport which is so inclusive, and we want people to get involved, whoever they are and wherever they're from.
Jess and Maia currently reside in Bournemouth, with Jess working full-time as a sports therapist whilst Maia jets up and down the country representing Southern Vipers and England.
The couple are currently at different stages of their sporting careers, but one thing is for certain: their Team England memories will forever hold a special place in their hearts.
Maia: As a cricketer, playing at Edgbaston is such a big moment in your career and it was nice to see more people come to watch as we progressed in Birmingham. The stadium buzz and electricity were amazing and that was one of my favourite parts of the Games. Being a part of the semi-final and going for gold, yes, we didn't get it, but it was great to see the crowd.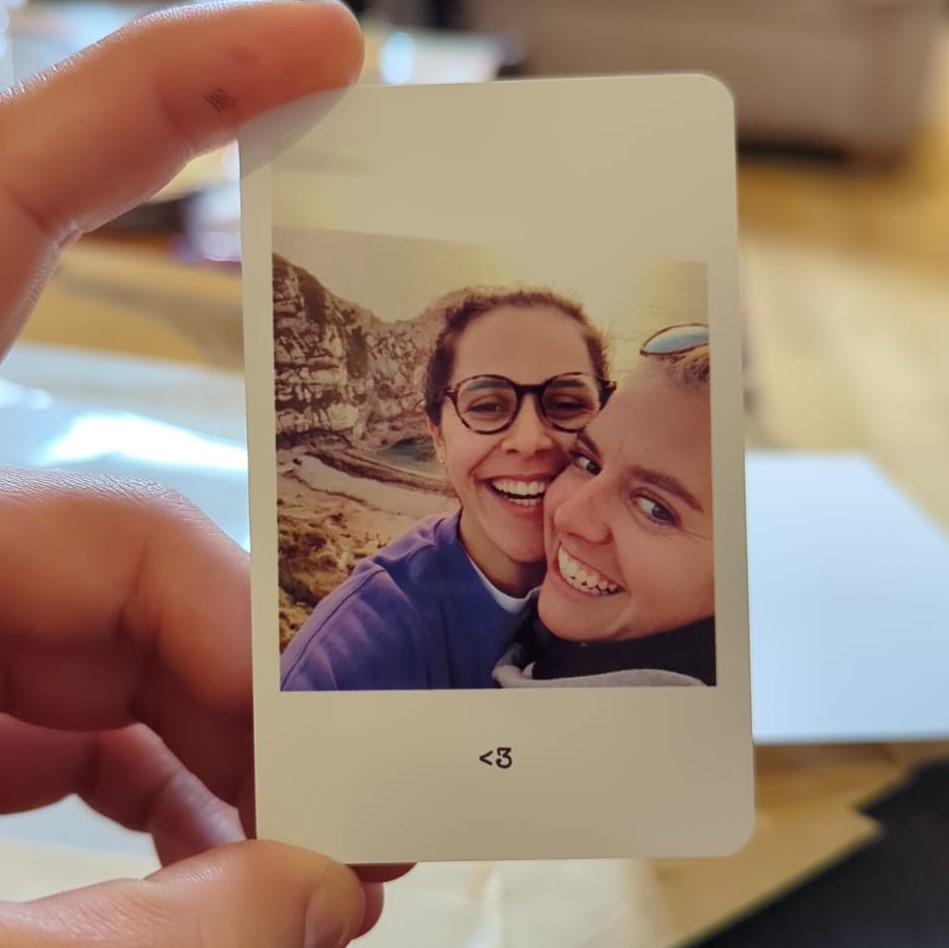 I'd love to go to another Commonwealth Games. The way cricket is going at the moment with the amount of people coming to watch is great. Wearing the Team England badge is pretty special, and I'm hoping for a lot more in the future.
Jess: It was incredible to take part in a home Games after being out in Australia in 2018. To have the English supporters behind us, win or lose, that was my main takeaway from Birmingham. Even watching the cricket, the crowd was amazing. Team England are great in making everything inclusive across the board, with more female and para athletes as well.
I've now done eight years on the international circuit and I'm currently transitioning a bit out of that. I'm working full time and I want to play domestically at the moment. It's not a complete no to returning to international sport in the future but with a partner now, there's a lot more to my life than sport. Either way, hopefully I'll be there in 2026 cheering on Maia.