Team England cemented medals in all four sports they entered on a triumphant final day at the Commonwealth Youth Games.
Beach volleyball silver, netball bronze and eight medals in the final athletics session was a fine crescendo to Trinbago 2023.
Adding to a bumper swimming medal haul, it means Team England won medals in each sport they participated in and took the overall tally to 49, enough for second in the table.
Beach volleyball: silver secured
Rob Morgan and Peter Soczewka ended a brilliant Caribbean campaign with men's beach volleyball silver.
It is the nation's second Commonwealth Youth Games medal in the sport after Javier and Joaquin Bello won gold at the last edition in 2017.

The powerful pair won five straight matches en route to the final and only dropped one set, a 2-1 defeat to Canada in their opening pool game.
The Canadians loomed large in the final and proved too much on the day, running out 21-16 21-14 winners, but England still took home a silver medal to be proud of.
"It was a tough game, unfortunately we didn't perform to our best but we are happy with the silver medal," said Soczewka.
"At the end of the day, water is wet and life is good."
Netball: bronze banked
England's Fast5 netballers reached the podium on the sport's long-awaited debut at the Commonwealth Youth Games.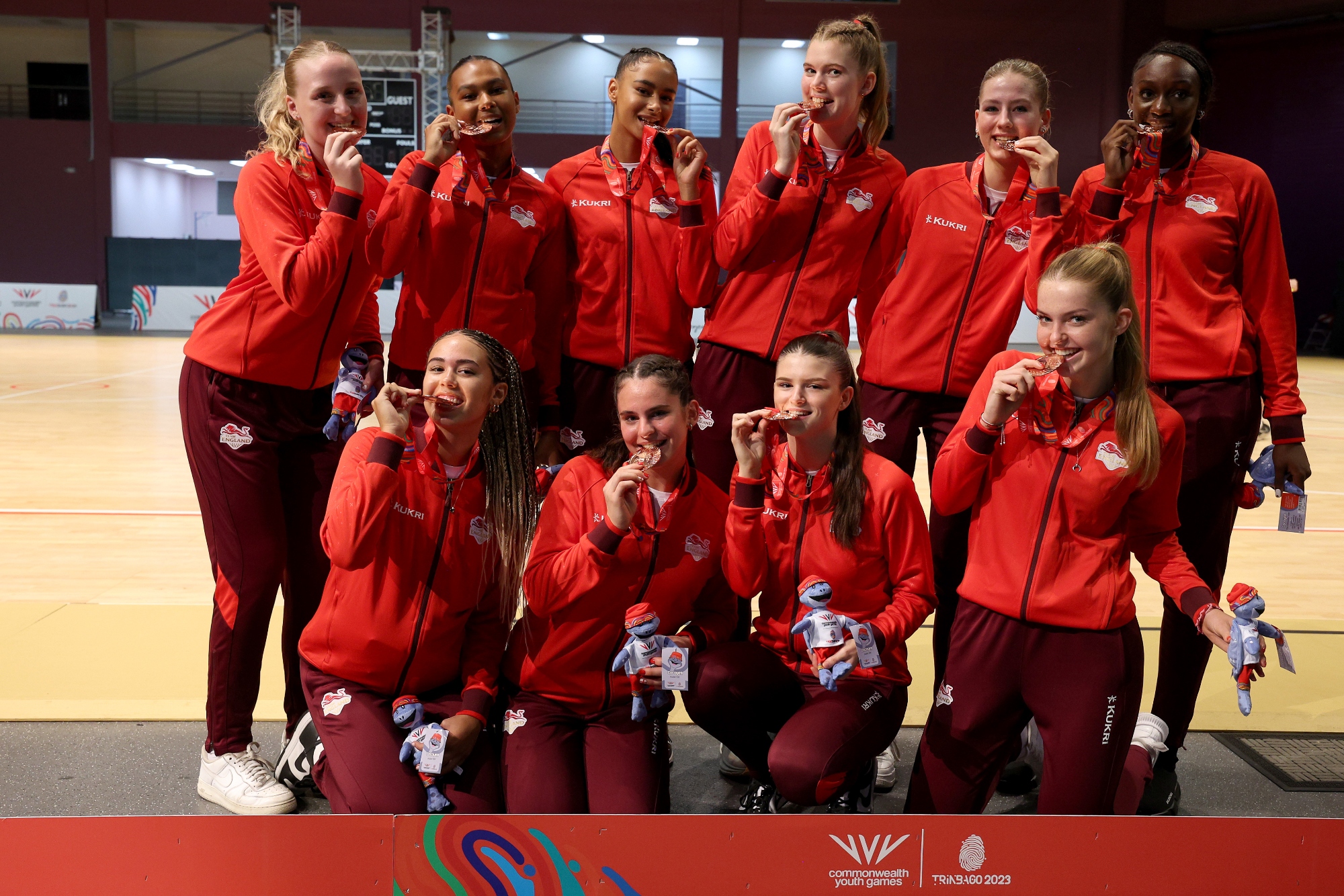 An impressive team performance brought 34-29 victory over Scotland to clinch bronze, having exited to eventual winners Australia at the semi-final stage.

The shortened Fast5 format has proven a hit, particularly the frantic double-points powerplays, and will equip Darcie Everitt's team with invaluable international experience.
Athletics: eight medals scooped
Phoebe Gill won women's 800m gold in sublime style to lead off a triumphant final night on the track.
The session yielded no fewer than eight medals with five silvers and two bronzes to add to Gill's brilliant two-lap victory.
The St Albans Athletic Club star continued her meteoric rise with a dominant front-running win in a massive personal best of 2:02.30.
"It was such an amazing race," said Gill. "I was in a phenomenal field of athletes and we all pushed each other. It's my first international race and I hope they're all like it was here!"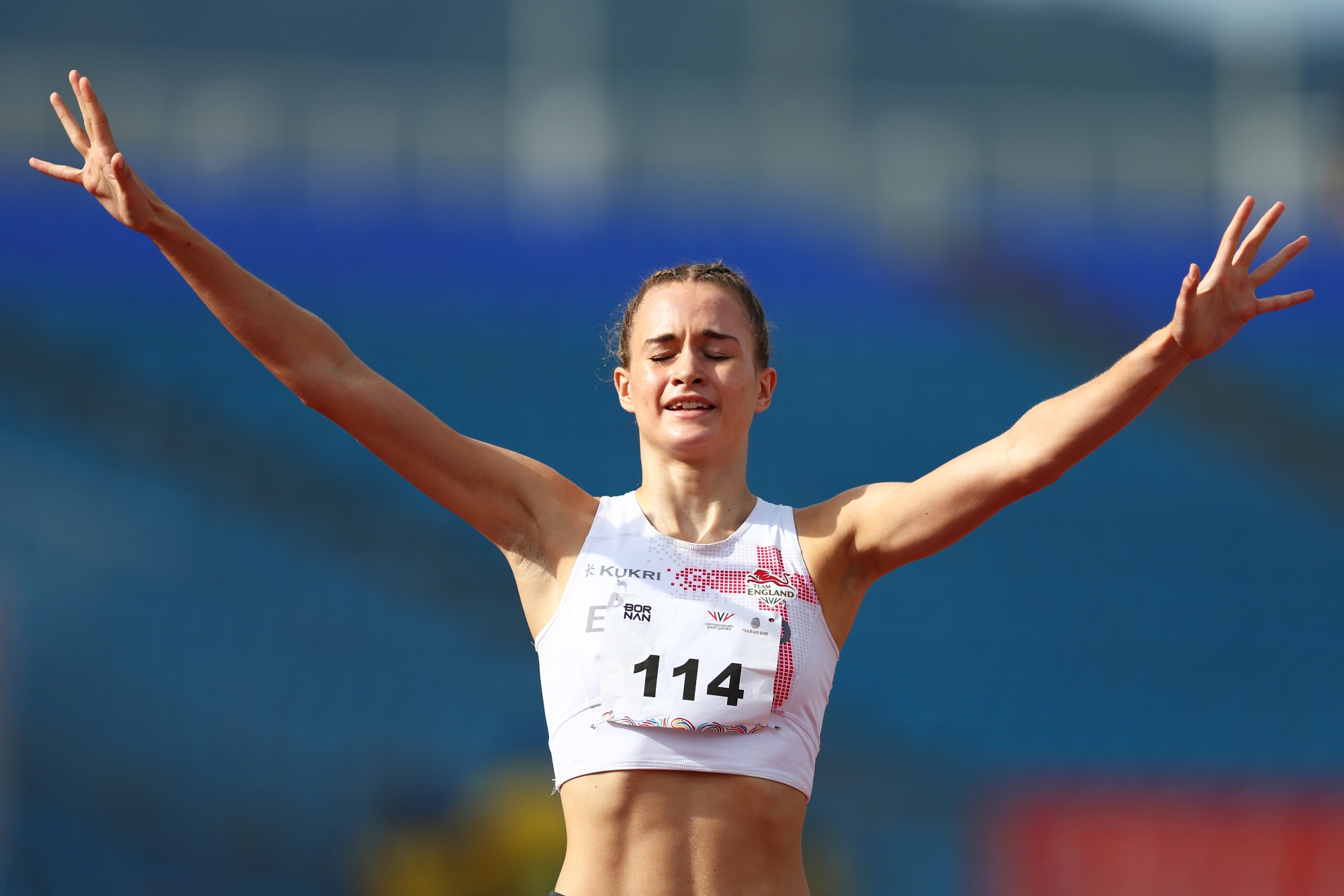 Moments later, Miles Waterworth made it an 800m medal double for Team England with silver on the men's side, outstripping Scotland's Caleb McLeod down the straight.

"I wrote down on a piece of paper nine months ago, 'I want to medal at the Commonwealth Youth Games,'" said Waterworth. "To be here and do it is amazing."
It was a profitable night in field events, too, with Thea Brown clearing 1.78m in the women's high jump - the same height as the gold medallist - and taking silver on countback.
Tom Rutter threw the implement 67.54m for a personal best and men's javelin silver.
There were bronze medals for Rusciano Thomas-Riley in the men's 200m and Eliza Nicholson in the women's 3000m.
Nicholson said: "I only started running two years ago so I never believed I'd make it here. It's been an amazing Games and I've made friends for life here."
The Games ended for Team England with two thrilling mixed relay performances that both brought silver, in the 4x100m and 4x400m mixed relays.