Katarina Johnson-Thompson saw off stiff competition as she claimed the heptathlon gold in a special tribute to her grandmother.
British champion Daryll Neita also got her hands on a Commonwealth Games medal in a thrilling 100m final.
Johnson-Thompson's 6981 point personal best, set when winning the world heptathlon title in 2019, meant this was always going to be her gold to lose.
But in career defined by peaks and troughs in equal measure, the 29-year-old has long learned to take nothing for granted, dedicating her victory to gran Mary Johnson, who died last week.
Her winning points score here - 6377 compared to the 6222 that placed her eighth at the World Championships - shows encouraging signs after two difficult years pitted with injuries.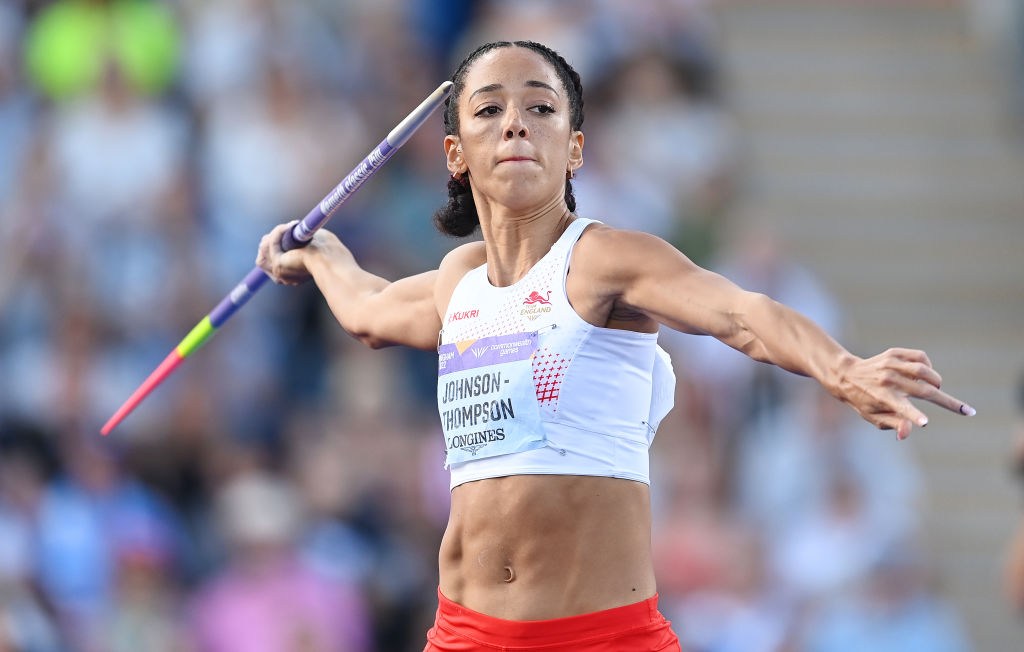 Backing up two heptathlons in the space of 16 days was always going to be a challenge but Johnson-Thompson still banked a personal best, letting out a roar after unleashing a 44.33m throw in the javelin.
"I'm so happy to get through it healthy," said Johnson-Thompson.
"Hopefully this will be a stepping stone for me like it was in 2018 and we'll hope for better things next year. I'm happy with the points but it wasn't about that.
"The Commonwealth Games in 2018 was my first global medal outdoors so now it's about getting into that positive mentality, being competitive. Everything bodes well and next year I can start afresh."
The last two years have been difficult for Johnson-Thompson, who has endured a succession of career-threatening injuries that would break many.
She has a three-inch scar on her left achilles tendon and another mark on a torn right calf muscle she suffered at the Tokyo Olympics.
Her win on the Gold Coast four years ago was a precursor to success at the World Championships one year later in Doha and she hopes her first heptathlon win in three years here in Birmingham could have the same impact.
"I'm not in the best shape I can be so I didn't expect any PBs. It was a nice surprise to have that javelin throw, that was really special," she added.
"I'm happy with the points but it wasn't about that, it was about being competitive and finding the response I used to have, which I haven't had in the last couple of heptathlons I've done.
"I'm really happy with the javelin, my first PB in three years, so that shows something must be working."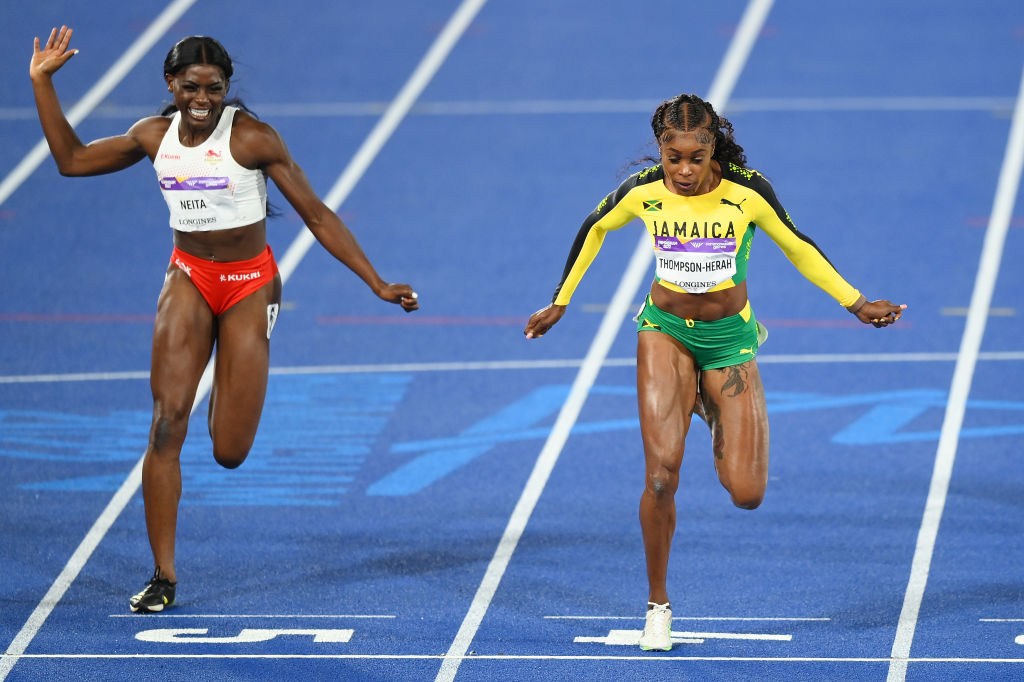 England's Neita, who ran a lifetime 10.90 sec best in the semis, won bronze in the women's 100m, won by Olympic champion, Jamaica's Elaine Thompson-Herah.
She said: "My overriding emotion is it's nice to get another medal.
"It's fantastic to be racing the fastest women to ever have existed," said Neita. "It's an honour and the fact I'm getting closer, and these ladies are so encouraging, it's a great atmosphere to be a part of. It's like a private members' club.
"It's great to get a Commonwealth medal and I ran a PB in the semi, so I'm in fantastic shape. I just need to perform better in these finals.
"I was definitely capable of winning this today but I'm able to turn every negative thing into a positive, that's just how I am, and to be on the podium makes me really happy."