England secured their best-ever haul of Commonwealth Games diving medals with a magnificent one-two in the mixed synchronised 10m platform on the final day of competition in Birmingham.
Noah Williams and Andrea Spendolini Sirieix won gold after a superb performance, finishing with a mammoth 333.06 points, while Kyle Kothari and Lois Toulson took silver.
The English contingent of divers have earned 15 medals in all, six of them gold, with Spendolini-Sirieix responsible for a fifth of them following her individual gold and silver alongside Eden Cheng in the synchronised 10m platform.
"I'm very honoured to have been a part of this team," she said. "We showed everyone just how good we are and I'm really proud of everyone.
"This has definitely exceeded what I hoped. I came here with no expectations, I just wanted to have fun. I made a conscious decision to train even harder than the last couple of months and it's paid off.
"I don't want to put any pressure on myself, that's what makes you crumble. I'm very excited for the next two years.
"I'm learning as I'm growing as an athlete about the pressure. As long as I keep the internal pressure under control and it doesn't overwhelm, that's good. I'm learning and I'm going to make mistakes.
"This week has given me a lot of confidence but success in competition comes from training hard and working hard."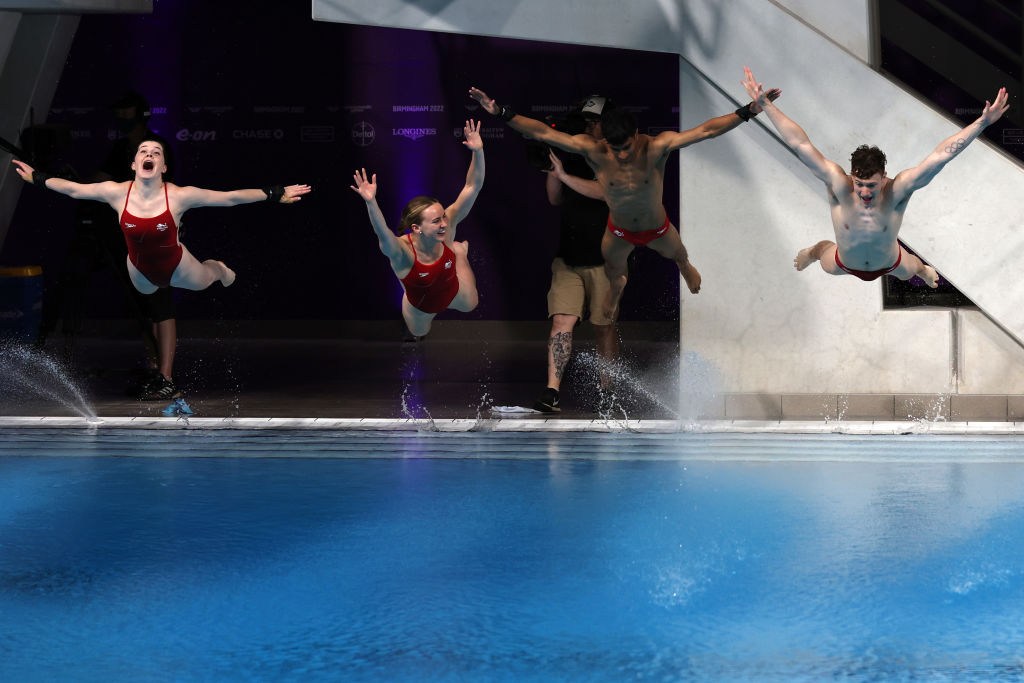 Williams also brings home two golds from Birmingham, having won the men's synchronised gold alongside Matty Lee.

The 22-year-old said: "You don't come into a Games expecting medals. At the last Games, I got a silver so two golds is very good but I'm still disappointed with my individual performance.
"Andrea is just 17 and she's showing the world how good she is. We've got an amazing depth in British diving."
Kyle Kothari and Lois Mae Toulson also scored impressively in the 10m final, finishing just 14.52 points behind their teammates to claim silver.
"We've known each other for a long time and we know these dives really well," Toulson said.
"Kyle is a great champion and he adjusted for me quite a lot.
"It's amazing to get the medals to make it the best ever [Commonwealth Games for an English diving team]. The whole team has been incredible."