Jack Laugher wanted to win gold for his late grandma and he delivered at the first opportunity at Birmingham 2022 on a night where Andrea Spendolini-Sirieix, daughter of First Dates star Fred, was also victorious.
The 27-year-old Laugher is from Harrogate but Bernice, his biggest supporter, lived in Sedgley just a few miles from the Sandwell Aquatics Centre.
She passed away a couple of months ago with Laugher unable to attend her funeral because of the risk of catching Covid ahead of the World Championships – where he won three medals.
So in Birmingham he was desperate to honour her memory and he did just that as he made it a hat-trick of 1m springboard titles at the Commonwealth Games, winning his sixth gold in all.
He said: "It's really special that today I've hopefully done her proud. She was my biggest supporter and I think hopefully I have done her, my family, my mum on poolside, my girlfriend's parents up in the stands, I hope I have done them all proud.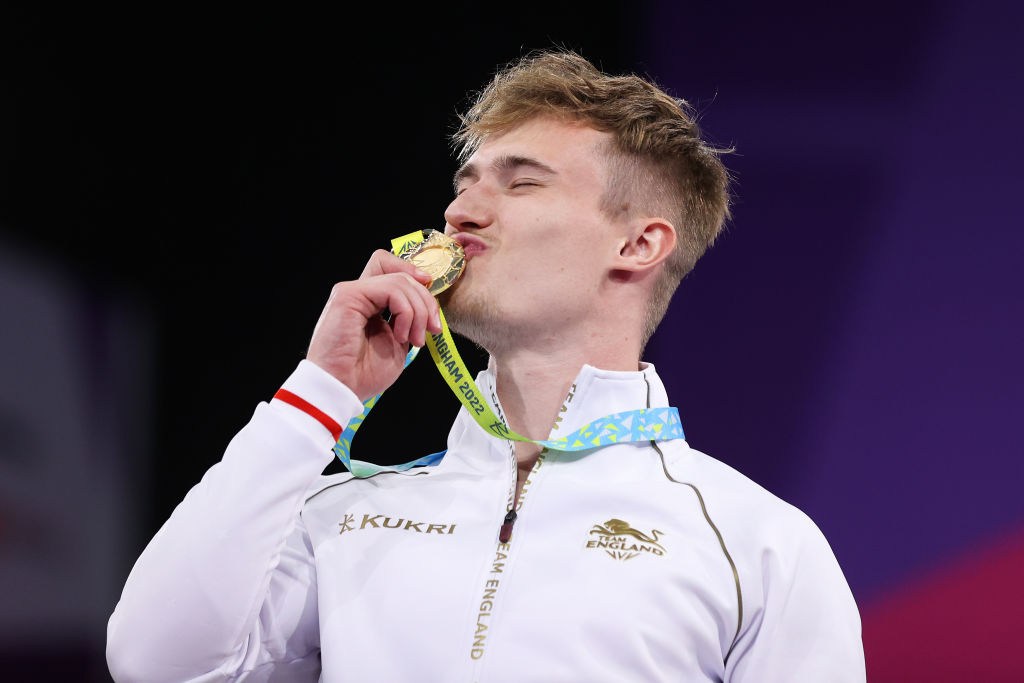 "My grandma is always in my heart but I think when you get too emotional and bring the emotional side of things into this sport, into a very fine motor skill sport, and a high skill sport, it can lead you astray when you are doing it for something.
"I like to take it one dive at a time and try and focus. I know she would be proud of me. I'm really proud that I've done it for her.
"There was loads of pressure coming into here, trying to defend that title that I've had for eight years now.
"It was a great performance, very steady, a few mistakes here and there but I'm really, really happy with everything and to do it in front of a home crowd makes it a little sweeter."
Laugher was joined on the podium by compatriot Jordan Houlden who led after the first two rounds and eventually came away with a memorable bronze medal.
He said: "I'm speechless really because I wasn't expecting to get a bronze medal. I went out thinking, 'what have I got to lose?' I'd got into a final, that's what I came here to do. So I went in there giving my all and having fun. That's what I did."

Meanwhile in the women's 10m platform, 17-year-old Spendolini-Sirieix held her nerve in front of father Fred to take the gold, beating Laugher's girlfriend Lois Toulson who took silver.
Toulson put on the pressure with her final dive but Spendolini-Sirieix then produced her best effort of the night to clinch gold by 20 points.
Father and daughter shared a special moment after the final dive, with the TV star one of his daughter's biggest supporters.
She said: "He couldn't come to Tokyo, he prioritised coming to Birmingham. He came to Worlds as well. Because it's in Birmingham and England, it's a lot easier to come here, it's where I train so it's very accessible and there's no time difference so even better.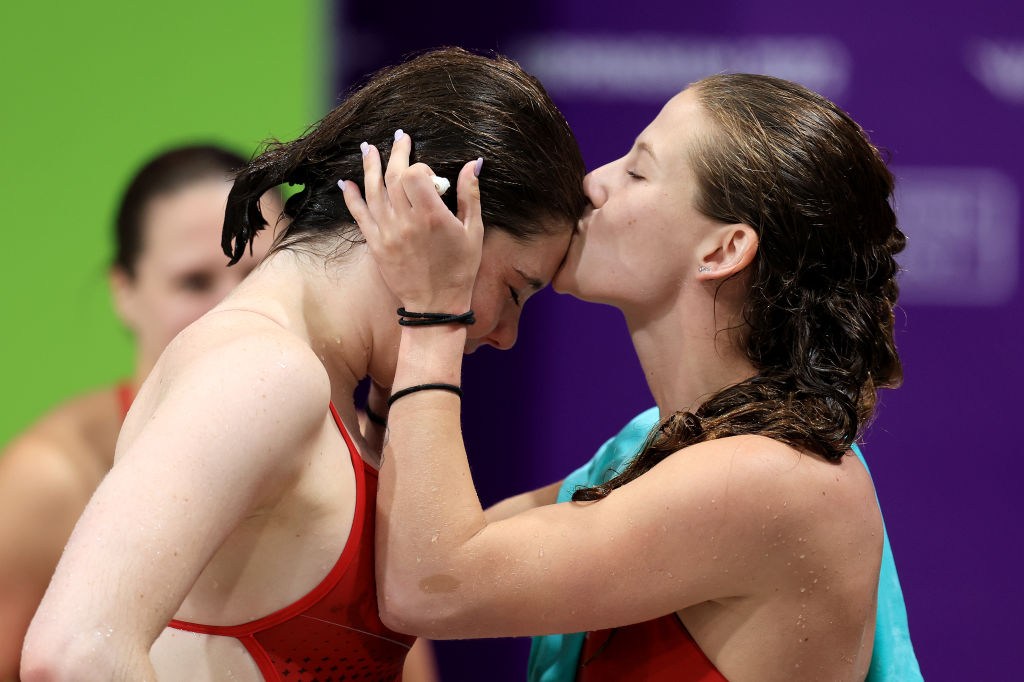 "I gave Perry (the bull) to my brother because it's the most I can do to say thank you. They said 'Well done', I saw tears in their eyes, I didn't really want to look at them in the eye just in case I cried. It's really nice to have them here.
As for the celebrations, Spendolini-Sirieix was planning to indulge just a little after her first major international gold medal.
She added: "I've got a hot chocolate waiting for me."
Meanwhile, Toulson was thrilled to upgrade her bronze medal from the Gold Coast.

She said: "I'm really happy with my dives and my performance and it's really nice to be back on that podium.
"I don't follow the standings as I'm going through so I didn't know where I was but my dives were going alright so I knew I was maybe in with a chance of a medal. I put that dive last because it's usually my safest one so I'm glad that it paid off.
"It's been really good. In the prelim for the first few dives I was really nervous and hearing such a loud crowd is quite daunting.
"But I think towards the end of that and in the final, I managed to use it and feel the support of everyone which was amazing."