Team England para athletics gold medallist Johnboy Smith presented his 'Golden Gateway' plaque to Cyclopark in Gravesend; giving back to those who have given him so much.
'I chose Cyclopark for my Golden Gateway because I've been coming here since day one. My debut race was the London Marathon in 2015 and I came here just after.'

'I turned up with literally zero money in my pocket, and the guys here said "you know what, we want to help you build your legacy." And this was after I'd only done one marathon, and it was probably one of the slowest marathon's on record.'
'And they said "let's try and get you started, give you a start and hopefully you can create a legacy worth remembering" and I've been coming here every week since, and yeah, the results speak for themselves.'Off the back of Team England's most successful Commonwealth Games to date, Team England announced the launch of 'Golden Gateways'; a legacy-leaving initiative that will celebrate the host nation's gold medal-winning athletes by installing golden plaques at sporting venues across the country.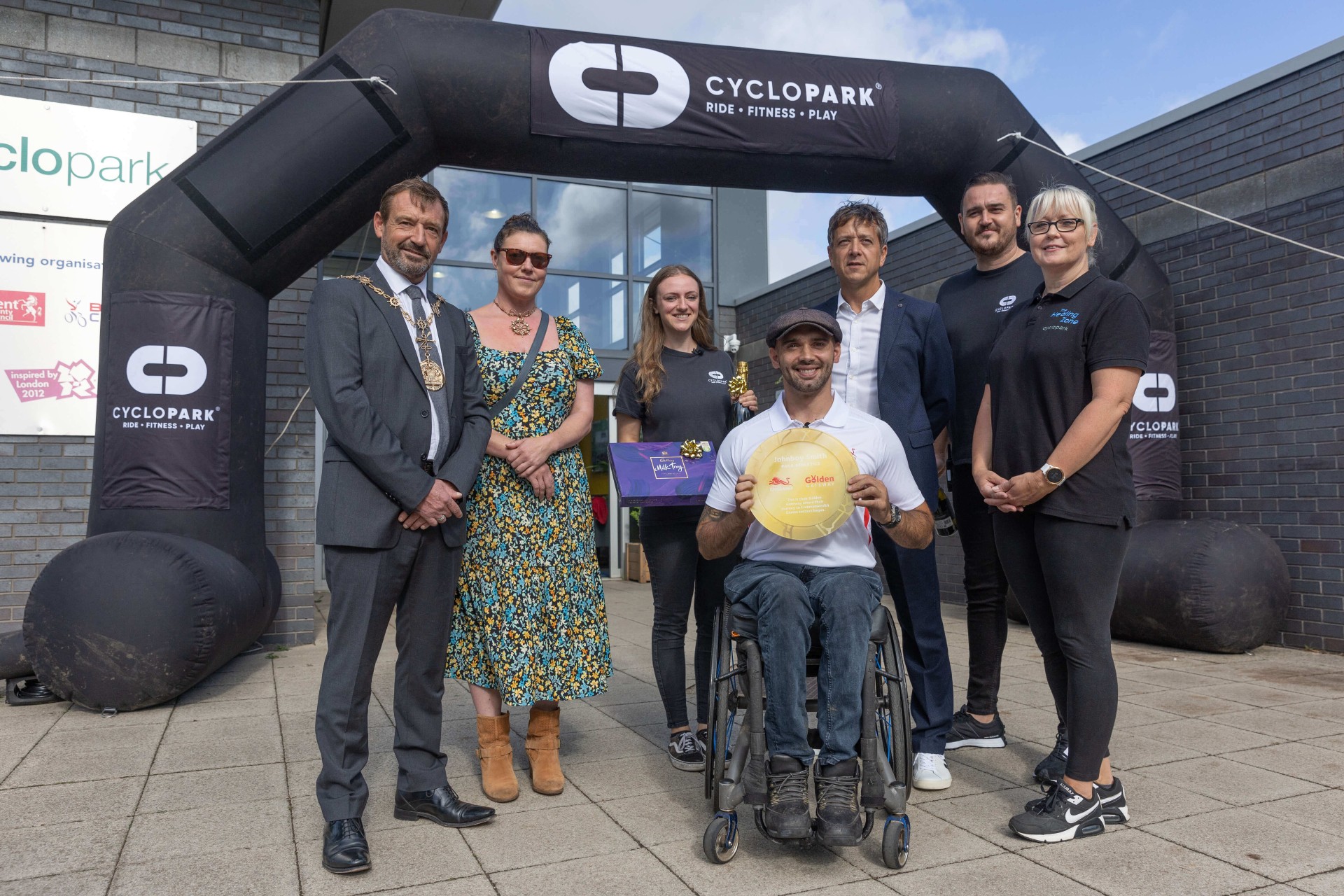 Team England's gold medallists will each nominate their sporting venue of significance; somewhere that has had an impact on their sporting journey, be it the club where they first tried their sport out, a school, gym or a local leisure centre. Over the coming weeks, each venue will be gifted a 'Golden Gateway' plaque to symbolise its role as each athlete's personal 'gateway' into the sport, setting them on the road to Commonwealth Games success for Team England.

To say a lasting 'thank you' to the venue that helped them find the path to Commonwealth Games glory, the Golden Gateway plaques will remain indefinitely to inspire future generations and offer a lasting celebration of sporting success.

Reflecting on his experience at Birmingham 2022, Johnboy said:
'It was surreal. You cannot beat it, as an Englishman, racing for Team England, in England. I couldn't have been any more proud than I was that day,'

'I think Team England has had a big impact. It doesn't matter where you come from, what at you do, what you've got or what you haven't got. If someone like me can win a gold medal anybody can. Amazing things can happen if you put your mind to it.'